Moscow Bars 23 British Nationals, Including Senior Admiral, From Entering Russia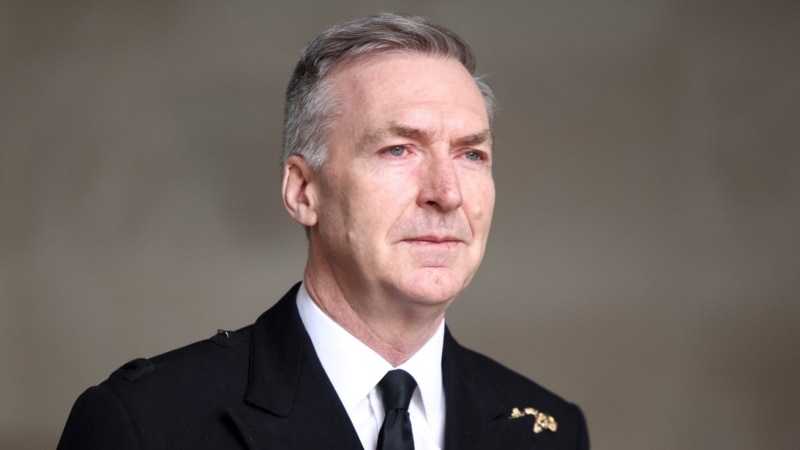 More than 47,000 people have arrived in Armenia from Nagorno-Karabakh, the government in Yerevan announced on September 27 amid a massive exodus that followed an Azerbaijani offensive, which gave Baku complete control of the breakaway region as the United States and the European Union pledged emergency relief aid for Armenia.
As of noon local time, 47,115 people forcibly displaced from Nagorno Karabakh have crossed the border into Armenia, some 22,800 of whom have already been officially registered," Nazeli Baghdasarian, a spokeswoman for Prime Minister Nikol Pashinian, told the media on September 27.
Azerbaijan opened the only road leading from the breakaway region to Armenia on September 24, four days after a cease-fire agreement that ended a lightning military operation.
Nagorno-Karabakh's ombudsman, Gegham Stepanian, said that the number of confirmed deaths following an explosion at a fuel depot in the separatist region is 68, after previous reports had put the number of deaths at 125. Stepanian told RFE/RL that so far only 21 victims have been identified.
The blast occurred as people seeking to flee to Armenia had lined upvto fuel their cars in order to leave the region. The cause of the blast has not been determined.
Baku said on September 27 that 192 Azerbaijani servicemen and one civilian had been killed during the September 19-20 blitz offensive. Another 511 soldiers were wounded in the course of the operation, Azerbaijan's Health Ministry said in a statement.
German Foreign Minister Annalena Baerbock called on Azerbaijan on September 27 to allow international observers to enter Nagorno-Karabakh and announced that Berlin was stepping up its humanitarian aid for the refugees.
"I have decided to significantly increase our humanitarian aid once again and to increase our additional funding for the International Committee of the Red Cross from 2 to 5 million euros ($5.28 million)," Baerbock said.
Baku has pledged equal treatment for mainly ethnic Armenian residents who are fleeing, but the Armenian government has warned of possible "ethnic cleansing."
On September 26, Samantha Power, the top official at the U.S. Agency for International Development, told reporters in Yerevan that it was "absolutely critical" that independent monitors and aid organizations be given access to people in Karabakh, and she later announced a $11.5 million package of humanitarian aid for Armenia.
The European Union also said it would increase humanitarian aid by 5 million euros ($5.2 million) in response to growing needs caused by the crisis.
U.S. Secretary of State Antony Blinken told Azerbaijani President Ilham Aliyev on September 26 that he must protect civilians in Nagorno-Karabakh.
Blinken spoke by phone with Aliyev to underscore "the urgency of no further hostilities" and to state that there be "unconditional protections and freedom of movement for civilians," State Department spokesman Matthew Miller told reporters.
Blinken also told Aliyev that there must be unhindered humanitarian access to Nagorno-Karabakh.
In Brussels, envoys from Baku and Yerevan met with European Council diplomats in the first such encounter since Azerbaijan's recapture of Nagorno-Karabakh following a nine-month blockade of the region that Armenian officials said had deprived the enclave's residents of food, medicine, and other essentials.
The EU stressed in a statement the need for transparency and access for international humanitarian and human rights groups and for more detail on Baku's vision for Karabakh Armenians' future in Azerbaijan.
During the meeting Hikmet Hajiyev, a foreign policy adviser to Aliyev, outlined Azerbaijan's plans to provide humanitarian assistance and security to the local population.
The meeting also discussed a possible meeting of Nagorno-Karabakh stakeholders on October 5 in Granada.
"The participants took note of the shared interest of Armenia and Azerbaijan to make use of the possible meeting in Granada to continue their normalization efforts," the statement said.
Armenian representative Armen Grigorian and Hajiyev "engaged in talks on possible concrete steps to advance the Armenia-Azerbaijan peace process in the upcoming possible meeting, such as those with regard to border delimitation, security, connectivity, humanitarian issues, and the broader peace treaty," the statement said.
The statement added that the EU believes that the meeting should be used by both Yerevan and Baku to reiterate publicly their commitment to each other's territorial integrity and sovereignty in line with previous agreements.
Armenia and Azerbaijan have fought two wars in the last three decades over the region, which had been a majority ethnic Armenian enclave within the internationally recognized border of Azerbaijan since the Soviet collapse.
The region initially came under the control of ethnic Armenian forces, backed by the Armenian military, in separatist fighting that ended in 1994. During a war in 2020, however, Azerbaijan took back parts of Nagorno-Karabakh along with surrounding territory that Armenian forces had claimed during the earlier conflict.
That fighting ended with a Russia-brokered cease-fire and the deployment of Russian peacekeepers. Those peacekeepers did little, however, to prevent the advances by Azerbaijani forces.
With reporting by RFE/RL Azerbaijani Service, AP, AFP, The New York Times, and Reuters