Russia Bans Entry To Moldovan Officials As Tensions High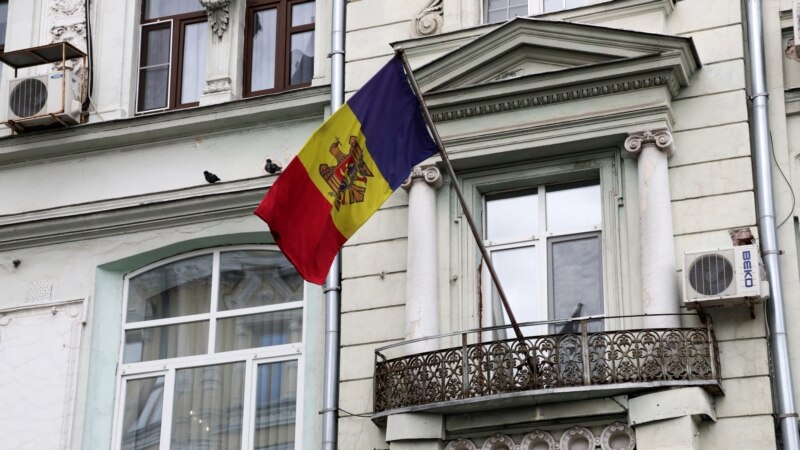 Protesters in Pakistan have blocked a major border crossing with neighboring Afghanistan to protest against Islamabad's refusal to allow document-free travel, which has hit traders and the local economy on both sides hard.
Late on November 19, protesters in Chaman, a border town in Pakistan's southwestern Balochistan Province, blocked the gate connecting the town to Spin Boldak, a town in the southern Afghan province of Kandahar.
Speaking to RFE/RL's Radio Mashaal on November 20, Ghousullah Lagharee, the leader of a monthlong sit-in protest in Chaman, said the action would continue until Islamabad rescinds its decision to only allow people with valid travel documents to cross the border.
"We will continue this blocked until the government accepts our demands [to resume passport-free travel]," he said.
"We will announce further steps as this is blocked and the ongoing strike [in Chaman] continues," he added.
WATCH: Pakistani demonstrators also slammed the government's crackdown on undocumented Afghan nationals.
Last month, Pakistan unilaterally ended the century-old "Easement Rights," an arrangement that allowed members of some communities straddling the 19th-century Durand Line border to cross freely.
In Chaman, free movement across the border helped most residents earn a living by moving goods between the neighboring countries. Members of the Achakzai and Noorzai Pashtun tribes make up most residents on both sides of the border in the desolate desert region.
"The government restrictions have killed our livelihoods and made our people jobless," said Faiz Mohammad, a local union leader in Chaman.
He said that at least 20,000 families in Chaman alone depended on document-free travel to trade with Afghanistan.
Attaullah, another leader of the protesters in Chaman, said they had been meeting senior civil and military officials in Balochistan's capital, Quetta, and were now seeking an audience with senior government leaders in Islamabad.
"We hope to have our first meeting with them today or tomorrow," he told Radio Mashaal on November 20.
Pakistani officials insist cross-border movement has to be regulated to improve security and control smuggling in the country.
Islamabad has blamed Afghanistan's Taliban rulers for failing to prevent Tehrik-e Taliban Pakistan (TTP), which they say is a Taliban ally and shelters in Afghanistan, from launching attacks inside Pakistan and then retreating back across the border.
On November 8, caretaker Pakistani Prime Minister Anwar ul-Haq Kakar said terrorist attacks inside the country had increased by 60 percent since the Taliban returned to power in Afghanistan in August 2021. Since then, some 2,300 people have been killed in these attacks.
In early October, Islamabad announced November 1 as a deadline for more than 1.7 million "undocumented foreigners" to leave the country. In a nationwide crackdown after the expiry of the deadline, Pakistani police arrested thousands of Afghans and deported them.
Pakistani authorities said on November 20 that more than 400,000 Afghans had crossed into Afghanistan from Pakistan during the crackdown on migrants.
But in Chaman, protesters are adamant that they will not allow Islamabad to invoke security fears or budget woes to wipe out their livelihoods.
"Our people have awakened. Anybody who is thinking about laying a brick on the border must think hard first," Lagharee told Radio Azadi.