Tajikistan Resumes Border Relations With Afghanistan In A Sign Of Thawing Ties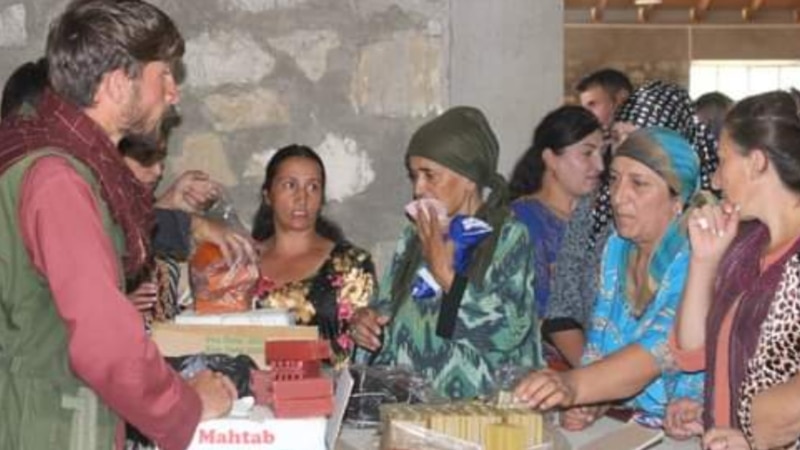 Javad Rohi, an Iranian protester who was detained during the recent nationwide protests and had his death sentence overturned by the Supreme Court, has died under suspicious circumstances while in prison, raising concerns among human rights activists over his treatment behind bars.
"Javad Rohi, an inmate in the Nowshahr city prison, was transferred to Shahid Beheshti hospital in the city early on August 31 after suffering a seizure," the judiciary's Mizan Online news website reported, adding that medical personnel tried to treat him but failed to keep the 31-year-old alive.
Majid Kaveh, Rohi's lawyer, confirmed the death of his client in a post on X, formerly known as Twitter.
Further details of Rohi's death were not immediately available, but human rights activists said Rohi had been subjected to brutal torture after his arrest for "inciting a riot" by dancing, clapping, chanting, and throwing head scarves into bonfires.
Rohi was also convicted of allegedly burning a copy of the Koran.
In January, Amnesty International called Rohi's trial "grossly unfair" and said that he, along with two others who had been arrested during the same protests in the seaside city of Noshahr about 125 kilometers north of Tehran, had been subjected to beatings, floggings, electric shocks, suspension, death threats, and sexual violence to extract "confessions."
After receiving a death sentence from the court, Kaveh — who was not allowed to be present at the trial — said he was finally allowed access to the case. He said after reviewing the materials that there was no concrete evidence supporting the crimes for which Rohi was sentenced to death and the ruling was overturned by the Supreme Court in June.
The Iranian authorities' violations of due-process rights and fair-trial standards as well as the torture and ill-treatment of detainees have been systemic features of the government's crackdown against anti-government protests.
Human Rights Watch (HRW) said in an statement on September 1 that the "suspicious" circumstances under which Rohi died raised "grave concerns about his treatment."
The group said it had obtained information that agents of Iran's Islamic Revolutionary Guards Corps had held Rohi in solitary confinement without providing any information to his family for over 40 days following his arrest.
It added that during that period, Rohi was exposed to freezing temperatures for 48-hour periods, beaten "severely" with batons, whipped and beaten to such an extent that he had lost control over some internal body functions, could not use one of his legs, and his speech was impaired.
"The Iranian prison authorities' egregious record of torture and mistreatment makes Javad Rohi's death in custody more than a little suspicious," said Tara Sepehri Far, senior Iran researcher at HRW.
"An international inquiry is needed since there's no reason to believe Iranian authorities will carry out a transparent investigation."
Kaveh last month had expressed deep concern over what he said seems to be the "disregard for the Supreme Court ruling."
Iran has executed at least seven anti-government protesters in hasty trials, triggering strong condemnation from human rights activists and numerous Western governments.
Human rights groups say the crackdown by the authorities in the wake of unrest sparked by the September 2022 death of Mahsa Amini while in police custody for an alleged head scarf violation has left more than 500 people dead and hundreds more injured.
Written by Ardeshir Tayebi based on an original story in Persian by RFE/RL's Radio Farda